A May Day Call for an Environment in Distress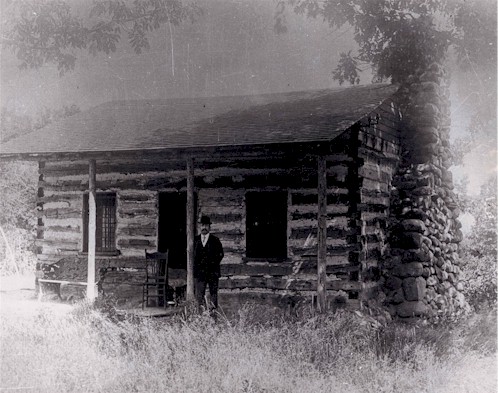 The Highland Park Historical Society is putting out a May Day call for all hands that might be available, starting around 1:00 PM on Saturday, May 1, 2021.
The locations in distress are the environs of the Stupey Cabin, between City Hall and Highland Park Public Library, where months of inactivity, brought about by a worldwide epidemic, have left the grounds in disarray.
With May 1 also being celebrated as Arbor Day, The City of Highland Park is making a pitch for citizens to take part in making it a day to focus on ways to take care of and improve the environment throughout our community.
The city's drive-through Arbor Day event, from 9 till 11 a.m. in the parking lot of the downtown Highland Park Metra station, is just down the street from the Stupey Cabin, which also now cries out for our attention.
Come lend a gloved hand or two to help make the area around this 174-year-old home, the city's oldest, a continuing source of civic pride and historic interest. The experience could give you a new appreciation for the efforts our first settlers made to create this place we're now happy to call home.
For further information please contact the Highland Park Historical Society: 847.432.7090 or archives@highlandparkhistory.org.