Flora, Fauna and Foodways with Archivist Nancy Webster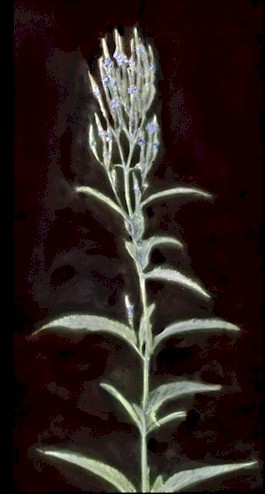 Researching the early 20th century images of local flora and fauna by Jesse Lowe Smith and E. E. Parratt led to further investigation. Twenty-first century publications including Andreas Viestad's Dinner in Rome a History of the world in one Meal and Arbres et arbustes sauvages des trottoirs toulousains (Wild trees and plants and shrubs of the sidewalks of Toulouse) by Boris Presseq inspired further research of these plants as food sources for humans. We will share selected early 20th century, local images and documentation of these plants' in early recipes.
Nancy Webster began working with historical collections in Highland Park, Illinois in 2010 when she launched the community archives program with a grant from the National Archives' National Historical Publications and Records Commission (NHPRC).  Since beginning the community archives program in collaboration with the NHPRC, she has written and managed $50,000.00 in local and Illinois state grants for digitization and other history and culture projects.  She teaches at Dominican University as an adjunct instructor, currently teaching the Advanced Archives seminar. Previously, she worked at the Bentley Library, the Chicago History Museum and Molex Connector Corporation. She received her MILS and BA from University of Michigan, Ann Arbor.
Prior to her 30 year career as an archivist Webster worked as a translator, political science researcher, au pair, waitperson, and bartender. Her years working in restaurants provided a base for this project.
***
Tuesday, June 27, 2023
7 p.m. Central Time
Presented Via ZOOM
If you are not already on our email list, then to receive zoom link,
please e-mail: archives@highlandparkhistory.org