Pearl Harbor - A Day of Infamy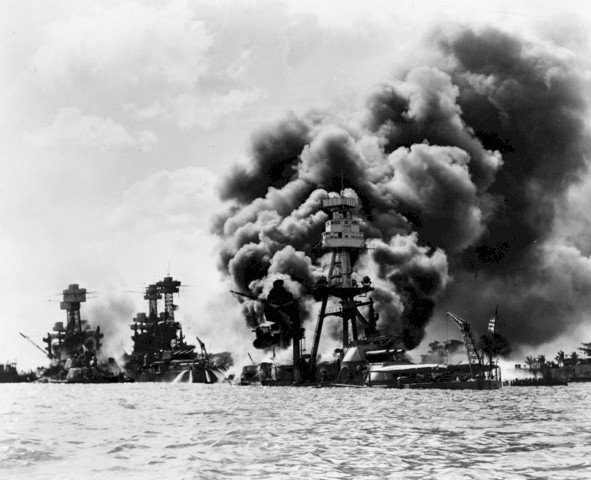 Highland Park Historical Society will host "Pearl Harbor – A Day of Infamy"  with Robert Mueller, a battlefield historian. at 7 p.m. on Tuesday,  December 7th, 2021 via ZOOM.
It was a day that our parents, grandparents, aunts and uncles would never forget. It was a day that would live in infamy forever more – December 7, 1941. That morning Japanese warplanes appeared over the Hawaiian Islands to launch a surprise aerial bombardment of American air and naval installations. It was the event that propelled the United States into the Second World War. Battlefield expert Robert Mueller reviews the why and how the Japanese almost wiped out the American Pacific Fleet in one fell swoop. Using individual stories the men who responded to the attack, Mr. Mueller presents the tactics and the consequences of the most treacherous assault ever launched upon American soil. The program ends with a review of the surviving relics and, appropriately, a visit to National Memorial Cemetery of the Pacific.
Robert Mueller caught the battlefield bug when, as a child, he visited Gettysburg, Pennsylvania. Retirement brought him the opportunity to visit and study the battlefields of Europe. He has written four visitor guides to the battlefields of Northern Europe under the Fields of War imprint which have garnered eleven national book awards including being honored by the Military Writers Society of America. His descriptive format and engaging writing style bring the history, significance, and people of the battlefield to life. He performed his military service in the US Army Signal Corps during the Vietnam era.
For further information, please contact the Highland Park Historical Society: 847.432.7090 or archives@highlandparkhistory.org.  Admission is free.