Prohibition in Lake County, Fifth Annual Lake County History Symposium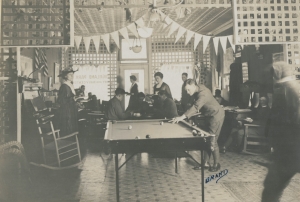 Dunn Museum  will host its Fifth Annual Lake County History Symposium on  "Prohibition in Lake County" at the Dunn Museum, 1899 W. Winchester Road, Libertyville, IL  at 10 am until 1:30 p.m. on Saturday,  November 2nd, 2019.
Open to the public, this annual symposium focuses on Lake County history. Join us for a fascinating series of presentations on Going Dry: Pre-Prohibition Lake County, Ballots, Babes and Beer, and Al Capone in Waukegan.
There will be posters presented by local historical societies:
Colonel Asbel V. Smith, a WWII war hero, was Lake County State's Attorney from 1921 to 1933, during the Prohibition era.
By Popular Vote: Highland Park was Dry for 104 Years
Gangsters and Prohibition
Wet or Dry in Libertyville?
Grayslake: From Saloons to Stills
For further information, please contact the Dunn Museum at 847) 968-3400.  Admission is $5 for 12 to 17 year olds and $10 for adults, includes Museum admission. Teacher professional development hours available.