Singing Bird and the Importance of Native American Women in Illinois History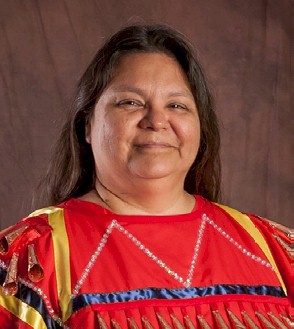 Presented by Kim Sigafus,
Member of the Ojibwa Nation
Saturday, September 9, 2023 at 2 PM Central Time
On the lawn of the Stupey Cabin,
St. Johns Avenue between Laurel and Hazel, Highland Park
Dressed in her native regalia, Kim will be giving a history of the natives in Illinois with a focus on native women, or what was considered "The Hidden Half." Her primary focus will be women such as Singing Bird (Blackhawk's wife), and Hononegah.
Kim will bring the audience into these women's day-to-day lives, including courting, marriage, and child-rearing. She will also talk about their role in their husbands' lives, and how those lives affected the history of Illinois.
Kim will bring native items that women would have used in their daily lives, as she discusses the role women played within the family unit. The audience will be able to pick up and view the items, learn native language and music, and get the chance to play the drum in this interactive experience.
Kim Sigafus is an award-winning Ojibwa author who writes Native American fiction, non-fiction, children's and young adult books. She has presented on native history, food, and music, and has traveled all over the Midwest in her native regalia, bringing native culture to life. Kim's family is from White Earth Reservation, located in the northwest corner of Minnesota. She sings and drums, as well as crafts dream catchers and Talking Feathers.
Kim owns Quiet Souls, a Native American Inspired Gift store in Freeport, where she offers native presentations several times a year.
LEARN MORE AND FOLLOW KIM
This program is supported by a grant from the Illinois Humanities Road Scholars of Illinois Humanities and partial grant of the Illinois Arts Council Agency.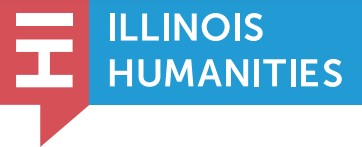 This event will be held on the lawn of the Stupey Cabin at 1707-1731 St Johns Ave, Highland Park, IL 60035, between the Highland Park Public Library and Highland Park's City Hall.
If there is inclement weather, this will Hybrid meeting:
Auditorium at the Highland Park Public Library
494 Laurel Avenue, Highland Park, IL 60035
OR Available virtually via Zoom
If you are not already on our email list, need a zoom link or have any questions, please e-mail: archives@highlandparkhistory.org
www.HighlandParkHistory.com