Swedish Pancakes for Breakfast?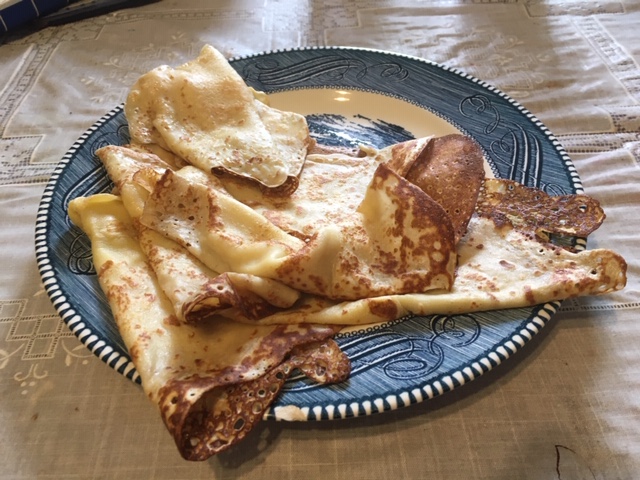 Presented by B. Marcus L. Cederström
Folklorist
View presentation on Facebook
Why do we eat the things we eat? And how do those things change due to migration?
This talk explores what the foods we eat can tell us about immigration, identity, and Nordic-American life in the Upper Midwest, by focusing on coffee, lutefisk, and, of course, Swedish pancakes.
Marcus Cederström earned his B.A. from the University of Oregon in Sports, Business, History, and Scandinavian Studies, and his M.A. and Ph.D. in Scandinavian Studies from the University of Wisconsin–Madison. It is there that he works in the Department of German, Nordic, and Slavic Studies as the community curator of Nordic-American folklore for the 'Sustaining Scandinavian Folk Arts in the Upper Midwest' project.
Thursday March 4, 2021
7:00 pm
Via ZOOM
If you are not already on our email list, then to receive zoom link, please e-mail: archives@highlandparkhistory.org