The Cherry Mine Disaster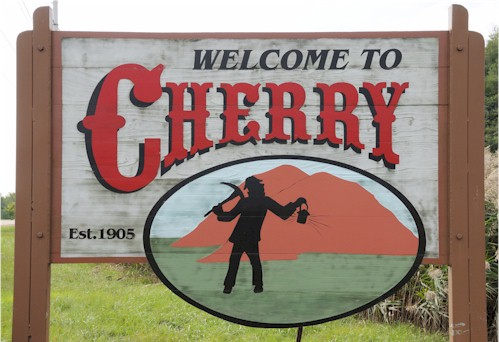 Podcast
View on Facebook
Post Talk Q&A view on Facebook
Highland Park Historical Society will host '1909 Coal Mine Fire in Cherry, Illinois, One of Illinois' Worst Disasters, Brought Agonizing Death to 259,' with Jeffrey Stern.via Zoom at 7 p.m. on Wednesday, September 9, 2020.
This is the story of how a small mining town about 100 miles southwest of Chicago became a scene of indescribable tragedy when fire broke out 320 feet below ground, resulting in the deaths of hundreds of miners, devastating their dependent families. Jeff Stern, a board member of both the Fire Museum of Greater Chicago and the Highland Park Historical Society, first presented this program at the Chicago Fire Academy on the 100th anniversary of the event.
Despite its location, the Cherry Mine disaster is of significance locally because crews of firemen and their apparatus were called in from Chicago to help extinguish the fire, and a number of miners' descendants later settled in Highwood.
The account being presented was taken from the official "Report on The Cherry Mine Disaster" issued by the Illinois State Board of Commissioners of Labor in 1910, from newspaper articles, and from a book by Karen Tintori. Her grandfather, John Tintori, was a miner at Cherry, who survived because he was unable to go to work that day. The book, entitled "Trapped – The 1909 Cherry Mine Disaster," was published in 2002, and is among the collections of the Highland Park Library.
This event is free.  For further information and a Zoom link, please contact the Highland Park Historical Society: 847.432.7090 or archives@highlandparkhistory.org.
Information on using Zoom, if this your first time.