The Loop: The "L" Tracks That Shaped and Saved Chicago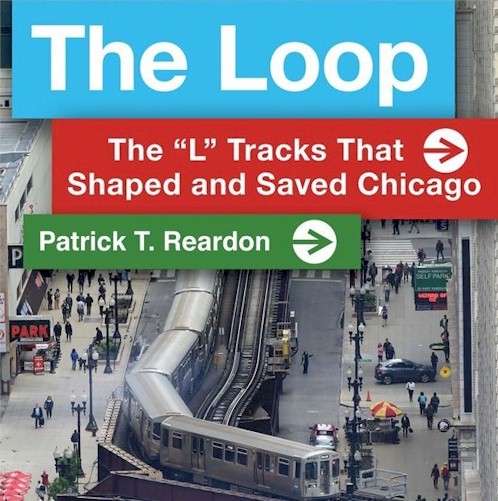 Highland Park —- Highland Park Historical Society will host 'The Loop: The "L" Tracks That Shaped and Saved Chicago,' with Patrick Reardon on January 27th at 7:00 pm via Zoom.
Patrick T. Reardon unfolds the fascinating story about how Chicago's elevated Loop was built, gave its name to the downtown, helped unify the city, saved the city's economy, and was itself saved from destruction in the 1970s.
Explore the elevated Loop's impact on the city's development and economy and on the way Chicagoans see themselves. The Loop rooted Chicago's downtown in a way unknown in other cities, and it protected that area—and the city itself—from the full effects of suburbanization during the second half of the 20th century.
The Loop features a cast of colorful Chicagoans, such as legendary lawyer Clarence Darrow, poet Edgar Lee Masters, Mayor Richard J. Daley, and the notorious Gray Wolves of the Chicago City Council. Charles T. Yerkes, an often-demonized figure, is shown as a visionary urban planner, and engineer John Alexander Low Waddell, a world-renowned bridge creator, is introduced to Chicagoans as the designer of their urban railway.
For more than three decades Patrick T. Reardon was an urban affairs writer, a feature writer, a columnist, and an editor for the Chicago Tribune. In 2000 he was one of a team of 50 staff members who won a Pulitzer Prize for explanatory reporting. Now a freelance writer and poet, he has contributed chapters to several books, and is the author of Faith Stripped to Its Essence. His website is https://patricktreardon.com/.
Admission is free.  For further information or a zoom link, please contact the Highland Park Historical Society: 847.432.7090 or archives@highlandparkhistory.org.