The Man from Libertyville: Adlai Stevenson II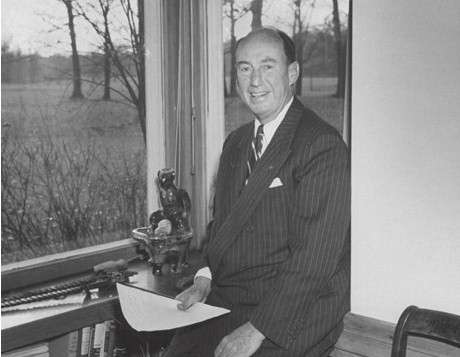 Presented by Nicole Stocker
Responsible for interpretation and programming at the Adlai E. Stevenson II Historic Home
An influential figure in the political history of the U.S., Adlai E. Stevenson II was Governor of Illinois, ran twice for President as the Democratic National Candidate, and served as Ambassador to the United Nations. Though he lost both presidential campaigns, it was Stevenson's ideas that are his real lasting legacy. Join us for a virtual presentation about Stevenson's life and career, broadcast from his study, with time at the end for questions and examining some of the artifacts at the site more closely.
Nicole Stoker has been a Museum Educator at the Lake County Discovery Museum since 2008. In this role she is in charge of interpretation and programming at the Bess Bower Dunn Museum, the Adlai E. Stevenson II Historic Home, Bonner Heritage Farm, and Fort Sheridan. Nicole received a B.A. in History and a B.A. in Anthropology, as well as a Secondary Education Teaching Certificate, from the University of Michigan. She has a Masters in Public History from Loyola University Chicago.
Please email archives@highlandparkhistory.org for Zoom link. If this time is inconvenient, then please email for a link to watch later.