This Land is Your Land: The Folksongs of Woody Guthrie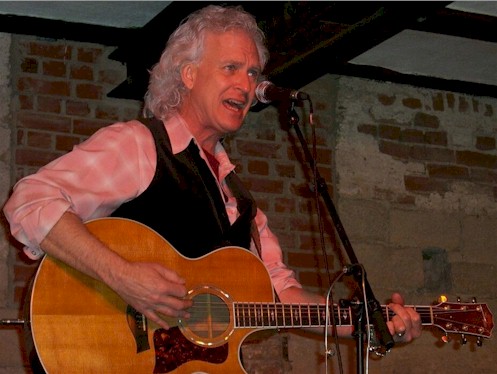 Highland Park Historical Society will host 'This Land is Your Land: The Folksongs of Woody Guthrie'  with Bucky Halker, a historian, songwriter and performer. at 2 p.m. on Sunday,  September 12th, 2021.  This live performance will be at the Stupey Cabin, St. Johns between Laurel and Hazel Avenues. If there is rain, then we will move to Zoom.
Woody Guthrie (1912-1967) is America's most legendary folksong writer. His music continues to uplift and excite musicians and audiences around the world. Inspired by Guthrie's most famous song, This Land Is Your Land features the performance (guitar and vocal) of several Guthrie songs, as well as commentary on the time period and each song. The program also places Guthrie and his music in a larger historical context while also offering details on his life.
Bucky Halker is a songwriter, performer, and historian with 15 albums to his credit, including Anywhere But Utah: Songs of Joe Hill (2015), a musical tribute to martyred labor songwriter Joe Hill (1879-1915), and The Ghost of Woody Guthrie (2012), an original music tribute to the legendary folksinger.
For further information, please contact the Highland Park Historical Society: 847.432.7090 or archives@highlandparkhistory.org.  Admission is free.