Viennese Cuisine Prior to 1938 with Susan Belovari, Archivist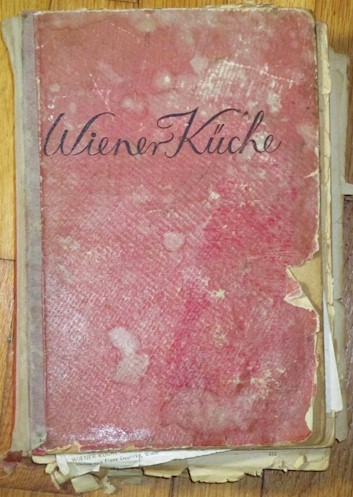 The famous Wiener Küche had long been a collective culinary tradition of Jews and non-Jews alike. It was perhaps the perfect example, in an imperfect and Anti-Semitic city, of two formerly distinct groups moving towards each other and integrating while daily creating, cooking, and eating one cuisine. This is to be expected of people who lived so long and close to each other, when there still was an 'us' in Vienna before 1938, as fragile as it may have been. Any knowledge of this shared history was wiped out by genocide and mass flight – after 1945, there were almost no Viennese Jews left in Vienna to remind us. It required the memories and cookbooks of Jewish refugees and survivors across the world to rediscover the contributions of Viennese Jews to the famous Viennese Cuisine.
Trying to search for answers led me along paths of archival and historical research as part of which I met many Viennese Holocaust survivors, formed close friendships with them, and learnt from their stories. The context within which I situate my culinary history is deeply influenced by my interdisciplinary background and my work as a former Holocaust restitution historian and archivist for the Jewish Community of Vienna, Austria (IKG), where I rebuilt the historical IKG archives the National Socialists had closed down.
If this culinary research helps to unearth, acknowledge, and honor the contributions of Viennese Jews to our Viennese Cuisine; if it helps us see the complexities involved in everyday culture and its most simple of acts; if it helps us understand that a genocide kills and maims people and cultures; if it helps us to remember and honor the Viennese Jews I met along the way as well as the amazing grandparents on both sides of my family who held on to the humanity of their neighbors, friends, and their own in troubling and dangerous times, then this research served its purpose.
Belovari, the archivist for faculty papers at the University of Illinois Archives, previously worked as a Holocaust restitution historian and an archivist for the Jewish community in Vienna, and she considers her research on Viennese cuisine a part of her restitution work.
Please email Archives@HighlandParkHistory.org for a Zoom link if you wish to participate.
www.HighlandParkHistory.com