WWII Fought Abroad and Supported on the Homefront
WWII Fought Abroad and Supported on the Homefront
Fifth Annual Veterans Forum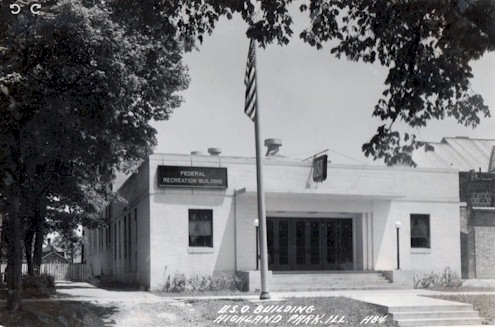 Highland Park —- Highland Park Historical Society will host with Highland Park American Legion Post 145  a program on 'WWII Fought Abroad and Supported on the Homefront'  at the Highland Park Library auditorium, 494 Laurel Avenue, at 7 p.m. on Monday,  December 9th, 2019.  Please arrive 30 minutes early for light refreshments before the event.
Fort Sheridan was on Highland Park's front door, and as a community funded a USO. People collected newspapers and metal, and some children gave up their train sets.   If you have a story and/or photos to relate during this time period, you are welcome to share it.
For further information, please contact the Highland Park Historical Society: 847.432.7090 or archives@highlandparkhistory.org.  Admission is free.