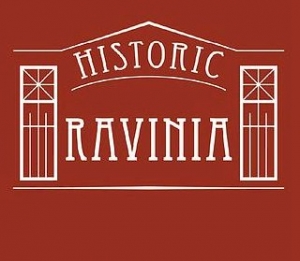 Historic Ravinia:  Ravinia's History
Art Miller
Recorded live at the Martin Theater at the Ravinia Festival grounds on October 18, 2015
Podcast 
Historic Ravinia:  Ravinia Village House
Amy Lohlmolder
Recorded live at Full Circle Architects on October 18, 2015
Podcast 
The fall foliage is the perfect backdrop to explore and learn about historic Ravinia. Begin your day in the Martin Theater inside Ravinia Festival where Art Miller, distinguished local historian and author, will discuss the development of the arts venue that we all know so well. See Ravinia at the turn of the 20th Century in a presentation that will give a new perspective on this local gem and the development of Ravinia and Highland Park.
Hop on the trolley and head to the Ravinia Business District or stay aboard and take a short tour around several significant Ravinia sites. A docent aboard the trolley will provide anecdotes about the people and places that put Ravinia on the map.
Drop by the Historic Ravinia Resource Center (AKA Full Circle Architects) at 737 St. Johns Avenue in Highland Park for refreshments, an exhibit, and interesting facts about Jens Jensen and the Ravinia Village House.
Information on self-guided architectural tours, maps and brochures will be available.
EVENT INFORMATION – Historic Ravinia
Sunday, October 18th, 2015 from 11:00am to 4:00pm
Free tickets via EventBrite.
The Ravinia Festival presentation will be from 11:00am to 12:00pm in the Martin Theater on the Ravinia Festival grounds. Parking is available at the North Lot of the Ravinia Festival Grounds, located at 418 Sheridan Road. Vehicles may remain in the lot for the duration of the Historic Ravinia events. The trolley will pick up and then drop off at the conclusion of the day's events, around 4:00 to 4:30pm.
Directions to the Ravinia Festival North Lot are available here.
For additional information, check out www.HistoricRavinia.com or email Lisa Temkin at lisatemkin@me.com
www.HistoricRavinia.com